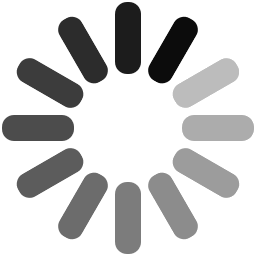 RENT...
Convenient & Eco-Friendly Plastic
Moving Boxes!
Delivered to your home or office
Picked up when you are done!
No assembly required
Save time & money
Cheaper than cardboard boxes
Go Green, Save Trees
Made in the U.S.A
How It Works
It's Simple! We Deliver, You Move, We Pick Up.... at Your Convenience.


Moving Box Rentals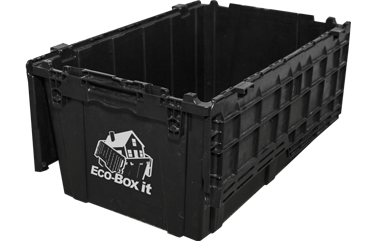 Eco-Box it provides moving solutions for all your needs. Whether for home or business, our convenient moving box packages provide you with a cost effective alternative to the traditional cardboard box moving method while saving you time, money and the planet. And the added convenience of delivering them to your door and picking them up when you are done! Come take a look...
Residential Packages
Commercial Packages
Moving Supplies Rentals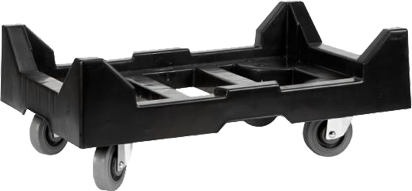 Our Eco-Box it moving supply rentals is an additional convenience to our residential or commercial moving box packages. Wheeled dollies are custom-fitted for our boxes to allow the easy movement of packed or unpacked boxes from room to room; saving your back or employees back from strenuous lifting! We welcome you to come take a look...
See All Supplies
Customer Reviews
We heard about Eco-Box it and their rental business of plastic moving boxes from friends who used the service for their 5-bedroom home.

Convenience delivered

was how it was described to us so we took the plunge and decided to rent plastic moving boxes for our move. Our experience exceeded our expectations set by our friends. It was

convenience delivered

and

much more!

The boxes were ready to go upon delivery, the dollies made packing and moving around the house feel effortless, there was no running to the store for supplies, delivery and pick up was on time and in the end we realized that it also saved us a lot of time. Our only grumble was not being aware of the option to rent plastic moving boxes for our previous moves!
Ned & Courtney – Rodgers Forge
My world revolves around my girlfriend, technology and saving money to spend on my girlfriend and technology. So I went online as I always do to find a solution to our moving needs and came across the landing page of

Eco-Box it

.

Rent Plastic Moving Boxes

caught my attention. As I investigated further I appreciated the simplicity and ease of navigating their website in addition to what appeared a simple and easy solution to our moving needs. We rented the plastic moving boxes and the service proved to be convenient, easy-to-use, and most importantly cost effective…much to the delight of my girlfriend.
Kyle & Sydney - Timonium
We could not have been happier with the decision we made to rent plastic moving boxes from

Eco-Box it

for our home renovation. Living in our sprawling 100-year old home we knew we would need lots of boxes. We were skeptical at first because normally we would go and buy corrugated boxes from the "big-box" stores. Surprisingly, we found the boxes easy to use and the dollies extremely convenient especially when rolling them room-to-room. We would strongly recommend everyone to check out this company before rushing to the store to buy corrugated boxes. Thank you

Eco-Box it

for making our renovation less stressful.
Dana & Mike – Port Deposit
Yelp!
RESIDENTIAL AREAS SERVICED
Greater Baltimore-Washington Metropolitan Area.
Selected Cities and Surrounding Areas include:
Aberdeen
Annapolis
Baltimore City
Bel Air
Beltsville
Bethesda
Bowie
Catonsville
Chevy Chase
Clarksville
Cockeysville
College Park
Columbia
Crofton
Davidsonville
Dundalk
Edgewood
Elkridge
Ellicott City
Essex
Fallston
Forest Hill
Fort Meade
Gaithersburg
Gambrills
Glen Burnie
Greenbelt
Hampstead
Havre De Grace
Hyattsville
Jessup
Lanham
Laurel
Linthicum Heights
Middle River
Odenton
Olney
Owings Mills
Parkville
Pasadena
PerryHall
Pikesville
Potomac
Randallstown
Reisterstown
Rockville
Rosedale
Severna Park
Silver Spring
Stevenson
Sykesville
TakomaPark
Timonium
Towson
Washington D.C.
Westminster
White Hall
White Marsh
Woodlawn
Woodmore
Your area not listed?
Check Your Zip Here!
Commercial Customers click here